Psalm 139 - Even the Darkness Seems Light To You
A Devotional by Margot Cioccio
I hit a point during this weekend where I felt troubled. I don't even remember at this point why, I'm not sure I could even fully pin point what it was at the time. I sat down at my desk to paint and with no idea of what to paint. I started with purple and then I decided to make it streaky and before you knew it the picture emerged. As I thought about it I knew what the verse should be on the back. The portion of scripture from Psalm 139 that says "
If I say, "Surely the darkness will hide me
and the light become night around me
even the darkness will not be dark to you;
the night will shine like the day,
for darkness is as light to you."
I suppose in a way the Lord gave me another lighthouse for my funny mostly intangible collection. Most of the collection is from lighthouses I see during my day sometimes on a side of a truck, or on a bible case, a picture on a wall, a card displayed in someones house. The best one was I was about to post something and had to type the funny random words to make sure I was a real person and not some bot. The words that I got that day were "lighthouse". Its just a little reminder thing between myself and the Lord. I originally picked lighthouses thinking that here where I live they would be hard to find because we are inland and not near the ocean. I am often surprised by the places I find them. I've even had them come up in conversations that I happened to hear. They remind me that the Lord is protecting, lighting the way, that he is guiding and directing me. About the time I feel alone or discouraged a lighthouse will be there waiting. This one was found as I painted.
I really like this portion of the Psalm having moved a lot in my life. No matter where I have gone I have found the Lord and his people.
He goes with me and he holds me securely.
"Where can I go from your Spirit?
Where can I flee from your presence?
8 If I go up to the heavens, you are there;
if I make my bed in the depths, you are there.
9 If I rise on the wings of the dawn,
if I settle on the far side of the sea,
10 even there your hand will guide me,
your right hand will hold me fast."
Psalm 139 must have been on the Lord's heart for our congregation because our pastor was supposed to speak about the 7 churches in Revelation. He said he had been fighting the Lord about detouring from the plan all morning. He decided it would be better to leave the plan and go with the Lord. I'm glad to have a pastor who will follow the Lord even when it messes up a sermon series or scheduled plan. One thing that I had not considered that he brought up was the vastness of God's thoughts towards us. "
How precious to me are your thoughts, O God!
How vast is the sum of them!
18 Were I to count them,
they would outnumber the grains of sand." To think that God has so many precious and good thoughts for me so many they are beyond number. Even when the way before me seems uncertain and dark I can be sure that God has thought about it. He knows how he wired me. He knows what things frighten me and why. He knows where I have believed in error and he knows how to go about fixing those things that are broken or damaged in me.
What ever you are going through today you can be sure that God has thought about it and has a plan that is good for you through it. Thats not to say everything is easy some things are difficult and build our spiritual muscles. Sometimes God has a good plan and we stubbornly go our own way and end up with a mess before we call him to our aid. He's there waiting to be invited into the decisions that lay before you. Too often we think its no big deal and that we can handle this one on our own. God delights to be included in your day and in the things you are facing. Too often he is the last resort even for believers. When hope seems gone they finally turn to the Lord to help them. He should be our first resort not our last.
Prayer:
Dear Lord,
We want you to be part of this day and every day of our life ahead. Help us to remember that you are with us. Thank you for the little reminders you give us along the way. Thank you that there is no darkness to dark for your light to penetrate. No problem that is beyond your grasp. Thank you for the many thoughts to numerous to count that you think about each of us. Lord help us to align ourself with your plans and purposes for today and tomorrow and each day as we walk with you and learn to trust your leading and guidance for our life.
Please Help Support This Devotional Site:
The following are items that feature my art that was featured in this post. If you would like this image on some other item comment and let me know. Also you can always use the Donation button to be part of helping make this site possible. Thanks, Margot

Grocery Tote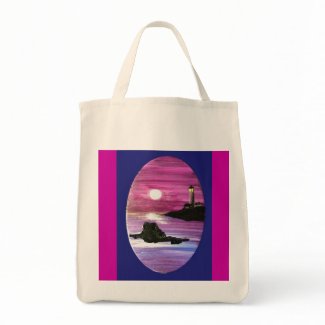 Lighthouse Grocery Tote
by
MargotsDesigns
Make your own
personalized tote bag
.
Greeting Card with Psalm 139:11-12 on the inside.
Lighthouse Apron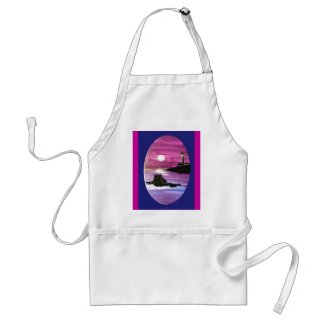 Lighthouse Apron
by
MargotsDesigns
Make your own
personalized apron
from Zazzle.